Seven workers who demanded higher wages were fired, and a worker was arrested.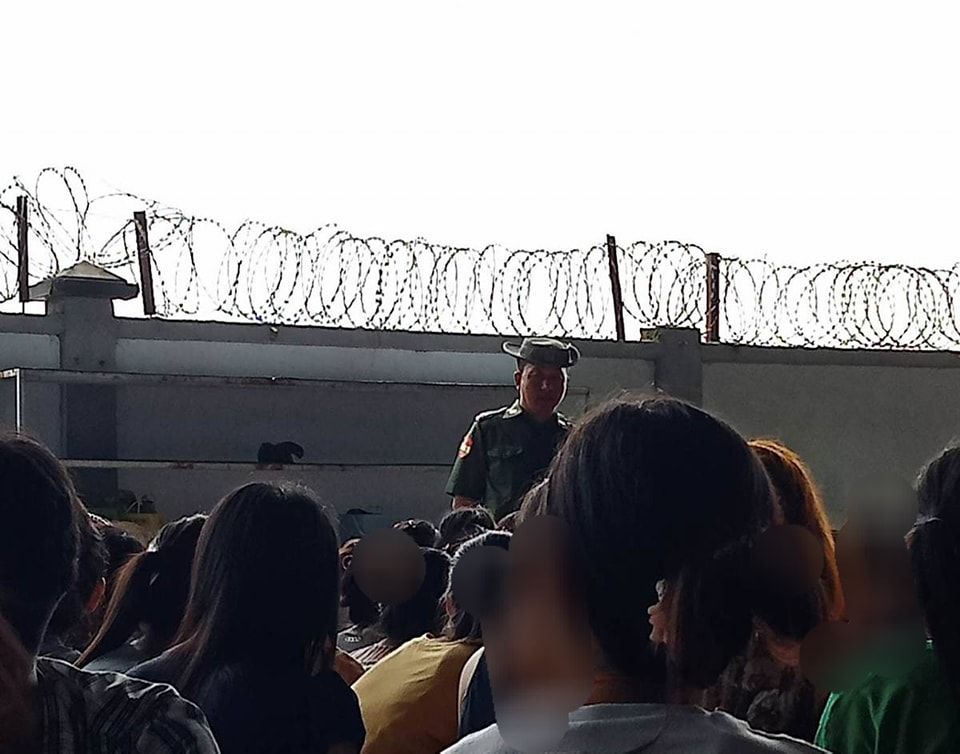 Yangon, Shwe Pytha Township, At the Hosheng Myanmar Garment Factory in Thadhukan Industrial Zone, seven workers who led a demand for a pay rise were fired, and a female trade union leader was arrested today, June 14, workers said.
Ma Aye Thandar HTay, MA Thandar Htay, Ma May Thu Min, Ko Aung Aung, Ko Ye Naing, Ko Ye Thwe Hlaing and a trade union leader Ma Thu Thu San. After Ma Thu Thu San was arrested, she was being interrogated.
All seven were fired on June 10 for allegedly inciting factory unrest to demand an increase in basic wages from 4,800 kyats to 5,600 kyats.
On June 14th, a factory worker who did not want to be named for security reasons told RFA that Ma Thu Thu San was taken away by plainclothes police after she came back from the Shwe Pytha township general manager's office.
"When we left the general manager's office, she was asked to come to the police station with a female escorting her. The female escort was left at the police station and brought her to an interrogation centre."
A worker said that Ma Thu Thu San had been taken since around noon today, and that he had not been able to contact her until the evening.
Yesterday, on June 13th, some factory workers went on strike without going to work, the factory workers said.
According to the Myanmar Labor Alliance's press release on April 5, 2023 there are more than three hundred labor union members and labor rights activists who have been arrested in the two years since the military coup.
ILO said that there is no direction intervenion in Labour disputes, but ILO urges all the stakeholders to find a solution to the problems.
The factory produces for ZARA and Inditex.
Source RFA https://www.facebook.com/rfaburmese/posts/pfbid09FwomS238fmxT7FZ9HsgJCFXiy4xRXANRaKdRTXnycXVgHBxEsshQBy1CSuQCBYil
Source -  Myanmar Labour News
(He threatened the military workers by saying that there is no union under military rule) https://www.myanmarlabournews.com/news/759