H&M probes Myanmar factory abuses as pressure intensifies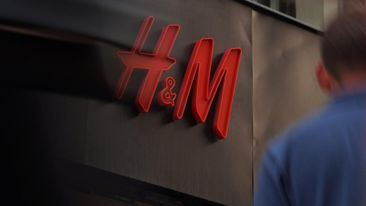 As cases of worker abuse at garment factories soar, H&M says it is 'deeply concerned' by the developments in Myanmar
H&M is following up on 20 alleged instances of labour abuse at Myanmar garment factories that supply the world's second-largest fashion retailer, just weeks after top rival Zara owner Inditex said it is phasing out purchases from the Southeast Asian country.
A U.K.-based human rights advocacy group tracked 156 cases of alleged worker abuses in Myanmar garment factories from February 2022 to February 2023, up from 56 in the previous year, indicating a deterioration of workers' rights since a military coup in February 2021.
Wage reduction and wage theft were the most frequently reported allegations, followed by unfair dismissal, inhumane work rates, and forced overtime, according to a report by the NGO, the Business and Human Rights Resource Centre (BHRRC) seen by Reuters and set to be published on Wednesday.
"All the cases raised in the report by BHRRC are being followed-up and where needed remediated through our local team on the ground and in close cooperation with relevant stakeholders," H&M said in a statement.
"We are deeply concerned by the latest developments in Myanmar, and we see increased challenges to conduct our operations according to our standards and requirements," the Swedish retailer said.
The BHRRC has been tracking allegations of workers' rights abuses in garment factories since the military junta took power in Myanmar, plunging it into political and humanitarian crisis. The tracker includes abuse cases at 124 separate factories.
The BHRRC said it tracks cases of alleged abuses through sources including union leaders, international media, and local media such as Myanmar Labour News, and seeks to verify reports by checking with brands and interviewing workers. Reuters did not independently verify its findings.
There have been 21 cases of alleged abuses linked to Inditex suppliers, according to the report. Inditex declined to comment on the report.
A spokesperson for Myanmar's military government did not reply to a request for comment on the findings. The Myanmar Garment Manufacturing Association did not reply to a request for comment.
Made in Myanmar
Spanish group Inditex was the latest brand to say it would cut ties with Myanmar suppliers, after Primark and Marks & Spencer last year, in a trend that some say could ultimately leave garment workers worse off.
Some brands have instead ramped up monitoring of suppliers in Myanmar, the survey conducted by the BHRRC found. Field offices in the country, for example, enable brands to conduct their own inspections instead of relying on external audits.
Dublin-based Primark has doubled its number of Yangon-based staff even after announcing last September it would stop sourcing from Myanmar, the survey found, while Danish fashion company Bestseller increased its number of staff on the ground from three to 11 since the coup.
H&M and Bestseller are among 18 brands that are part of the European Union-funded MADE project aimed at improving labour conditions in Myanmar's garment factories.
More than 500 fatories
The EU's stance is that companies should continue sourcing garments from Myanmar, where the industry is a key employer, with more than 500 factories producing clothes and shoes for big brands.
"By engaging as a company in discussions with local labour rights groups and trade unions on wages and labour conditions you can have leverage," said Karina Ufert, CEO at the European Chamber of Commerce in Myanmar.
"By leaving the country, it is difficult to see how you can have an influence on local conditions."
Vicky Bowman, former UK ambassador to Myanmar and director of the Myanmar Centre for Responsible Business, said the international brands under pressure to stop buying from Myanmar are also the most likely to provide stable jobs and take additional steps to guard against rights abuses.
"If they leave, either the jobs disappear entirely, or factories scrabble to receive orders from footloose buying agents who care only about cheap labour and do not worry about factory conditions," Bowman told Reuters.
Source >> https://www.thehindu.com/business/Industry/hm-probes-myanmar-factory-abuses-as-pressure-intensifies/article67200445.ece?utm_source=flipboard&utm_content=TheHindu%2Fmagazine%2FThe Hindu&fbclid=IwAR27veOTOYfCK7Zz_fF214wGjqMh3ov2ukwv6t2amrNjyY7G5nDLMj3deGQ